Our Managers
Our Managers - We are thankful for their support & dedication!
Fr. Hyacinth
The man behind the miracle.He founded the school in 1975 and served it till 1980 as founding principal and manager. After a major road accident in the late 80s today he opted for a retired life in Kerala. On 2nd Aug. 2009 he left for his heavenly reward. He was 90 plus. The Holy Angels family remembers him with gratitude. May his soul rest in peace.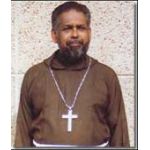 Fr. Peter Celestine
Followng the foot prints of Fr. Hyacinth Fr. Peter cared for the sapling from 1980 to 1983. Holy Angels will always remember this soft spoken person who spent so much of his energy for the school in its infancy.
Fr. Joseph Zacharias
Fr. Joseph Z. served the school as Manager from 1983-1986 and from 1989 to 1992. He built the second block consisting of Labs and Library. He had the joy of seeing the school growing and blooming. Today he works in Assam.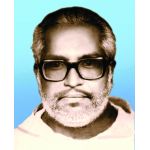 Fr. Ignatius. M
Fr. Ignatius joined Holy Angels in 1986. He left for his heavenly reward in 1987 following a massive cardiac arrest. May he guide the school still with his prayers from the heavenly abode.
Fr. Sebastian Thottumkal
Fr. Sebastian stepped in after the sudden death of Fr. Ignatius in 1986. Served the school with all his devotion till he left the place in 1989.He works in Kerala now.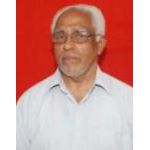 Fr. P.A Joseph
Fr. P.A Joseph was appointed after Fr. Joseph Zacharias left Holy Angels after his second term from 1989- 1992. Fr. P.A Joseph served from 1992-1993.
Fr. K.T James
Fr. K.T James looked after the various needs of the school as manager from 1993-1995. He works in Kerala now.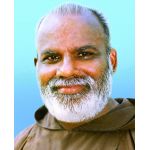 Fr. Thomas Chacko
A very soft spoken person Fr. Thomas Chacko rendered his valuable service from 1995-1996.He left for his eternal reward couple of years ago. May his soul rest in peace.
Fr. Jose Kollanoor
From 1996 to 97 Fr. Jose extended his valuable service with great dedication and commitment. Together with Fr. Mathew he procured the land for the Jubilee Memorial Block later built by Fr. John Prakash. After a few years of sickness and pain he too passed away a couple of years ago.May his soul rest in peace.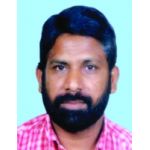 Fr. John Menacherry
Young and enegetic full of life and zeal Fr. John Menacherry served Holy Angels from 1998-2000 with great zeal. Currently working in Kerala.
Fr. Dominic Thirunilath
In spite of his responsibilities as Vice-Provincial, Fr. Dominic Thirunilath looked after the needs of the school as manager from 2000-2002. The school will always remain indebted to his support and guidance even later. At present he is working in Dehradoon,Barlogang.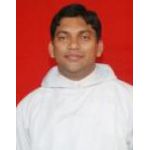 Fr. George Skylark
Fr. George young and energetic assisted Fr. Prakash as Manager from 2002-2004. Now works in Ghaziabad
Fr. Justin Kattamala
Fr. Justin rendered his service from 2004-2006. Currently working in Punjab.
Fr. John Prakash
Fr. John Prakash served a second term as manager from 2006-07. Currently working in Punjab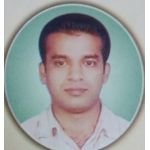 Fr. Benny Kattakayam
Fr. Benny has been serving as manager from January 2007 to Aug. 2008. The school community expresses its heartfelt appreciation for his generous support and assistance to the school.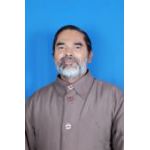 Fr. Thomas Pullatt
A man of vision and missionary zeal. Joined Holy Angels on 17th Aug. 2008. He served the school till 26th June 2014. The school acknowledges the dedicated work done by him all these years. We wish him all the best.Currently he is working in Ajmer.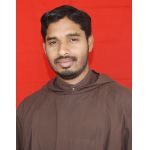 Fr. Binu A.M
A young missionary with lot of innovative ideas and creativity joined Holy Angels on 27th June 2014. His calm nature proclaims the wisdom he owns.We look forward to his support and encouragement.
FR. SIMON KOTTOOR
From July 2017 to June 2020
Fr. Freddie
Joined Holy Angels School on July 2020